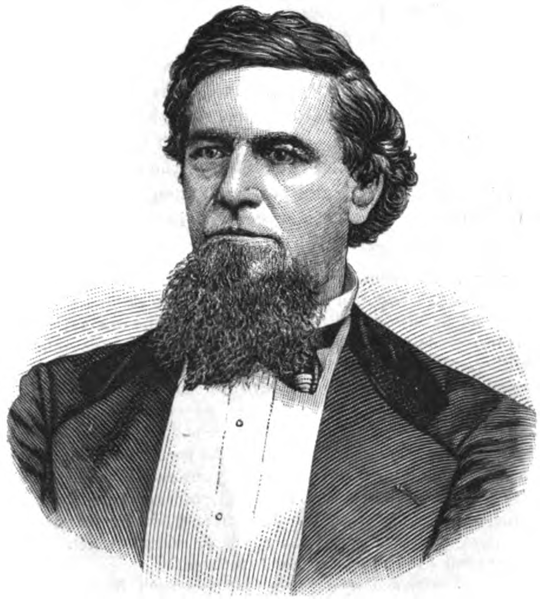 Jonathan Taylor (J.T.) Updegraff, well known physician and surgeon, member of congress, owner and trainer of fine horses. 1822-1882.
J. T. Updegraff was born in 1822 to David and Rebecca (Taylor) Updegraff, on a farm just west of Mt. Pleasant. It was there that he spent his boyhood days.
He studied a short time at Franklin College in New Athens, Ohio. Having decided to make the practice of medicine and surgery his career, he entered the office of Dr. William Flanner at Mt. Pleasant at the age of 19. He later graduated from the University of Pennsylvania. He began practice in Mt. Pleasant in 1843.
In 1846, he married Phoebe Woods Underhill and moved into the house that he lived in on Union street (Lot #11) until he died in 1882. His wife, Phoebe, died in 1850.
In 1851, after several years of practice, he took a leave of absence and continued his studies in Edinburgh and Paris.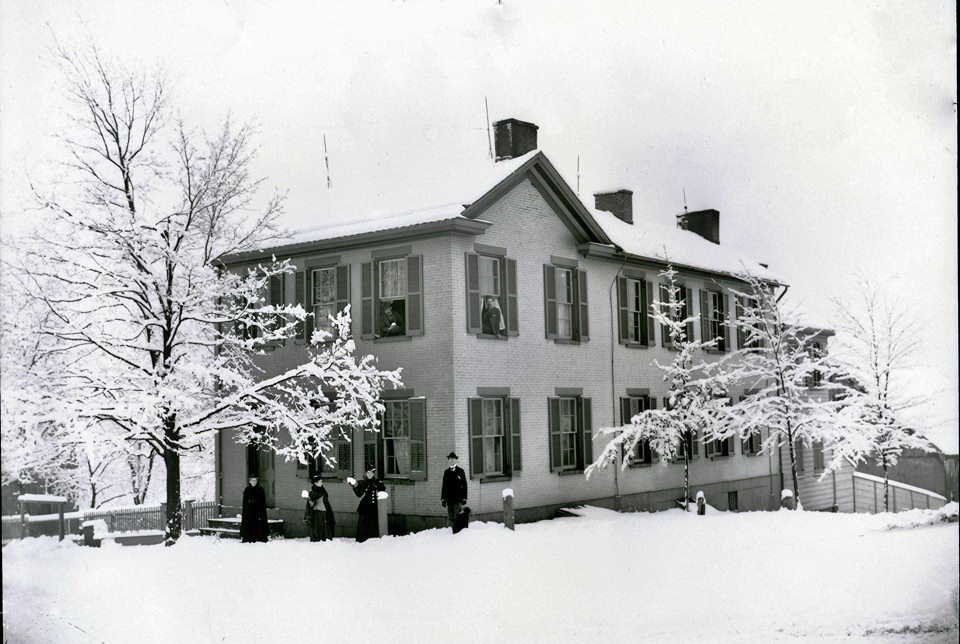 J T Updegraff house on the corner of Union and West Sts.
In 1852 he returned to Mt. Pleasant and for thirty years served the people of the town and surrounding community. His territory extended over the southern part of Jefferson county and parts of Harrison and Belmont counties. He reached many of these homes on horseback. His horses were taught to jump fences so he could ride through the fields if the roads were impassable.
In 1856, he married Mary Lizzie Evans. She died in 1864.
Near the close of the Civil War, J.T. joined the Union Army as a field surgeon with the rank of Major. After the war, he was active in the G.A.R. and the Mt. Pleasant post was named for him, J.T. Updegraff Post #549.
He was married again in 1866 to Elizabeth Ricks.
His family included 6 children: Robert David, George Taylor, Mary Ada, Frederick Clark, Charles Taylor and Walter Missouri.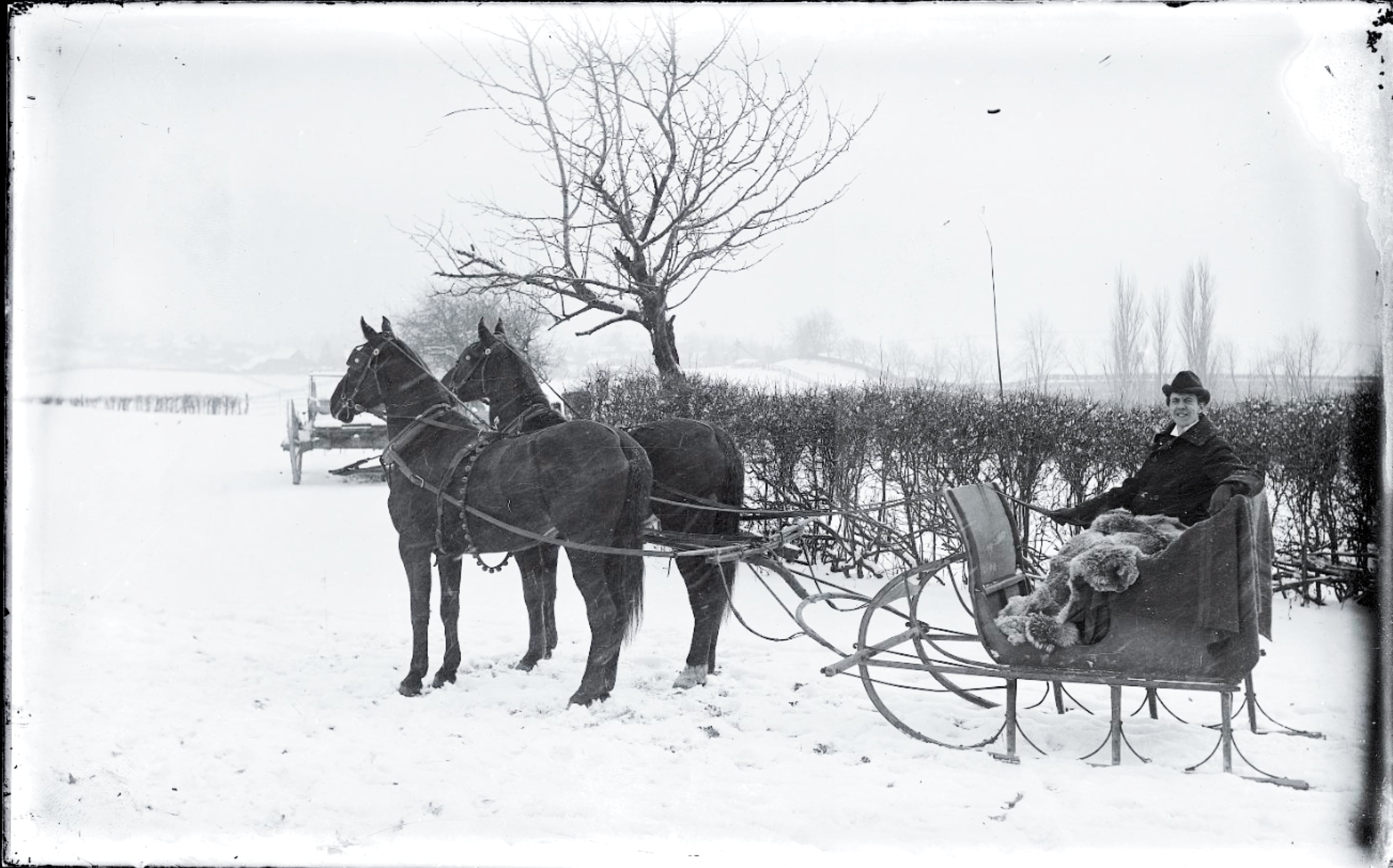 Photo taken by Walter Hussey, Horses and Sleigh with Fred Updegraff
The entire Updegraff family liked horses and Jonathan owned and raised fine horses all of his adult life. When he was a young man he enjoyed racing and there was a practice track on his father's farm.


Steubenville Weekly Herald, Steubenville, Ohio, US September 30, 1863,
Jonathan was most widely known because of his long and useful political career. He was active in the organizing of the Republican party locally. He became known state wide in 1872 when he was a presidential elector for Ohio, voting for General Grant.
In the Ohio Senate, in 1873, he gave a lengthy speech relating to Indian treaties and Indian policy of the National Government.
He became an authority in the House on matters pertaining to the agricultural resources of the country.
Starting In 1878, he was elected to Congress for 3 consecutive terms. However, his death on November 30, 1882, occurred only a few weeks after his 3rd election.
During his political career he made many personal friends. James A. Garfield, Rutherford B. Hayes and Wm. McKinley all visited him in Mt. Pleasant.
Links for more reading:
Death of JT Updegraff. Belmont Chronicle